In 2011, Brazil had one of the highest rates of alcohol related car accidents. Despite a zero tolerance policy on drunk driving, 40,000 people died in 2010. People believed that they could drive normally after drinking alcohol.​​​​​​​
So Bar Aurora & Boteco Ferraz attacked the problem before the drinking began. A drunk valet was placed to park customer's cars. 100% of them argued and refused to give up their keys. The message was delivered in the valet ticket: "Never let a drunk driver take your car. Even if that driver is you."
More people realized that when it comes to drunk driving, they should be as tough on themselves as they are with others.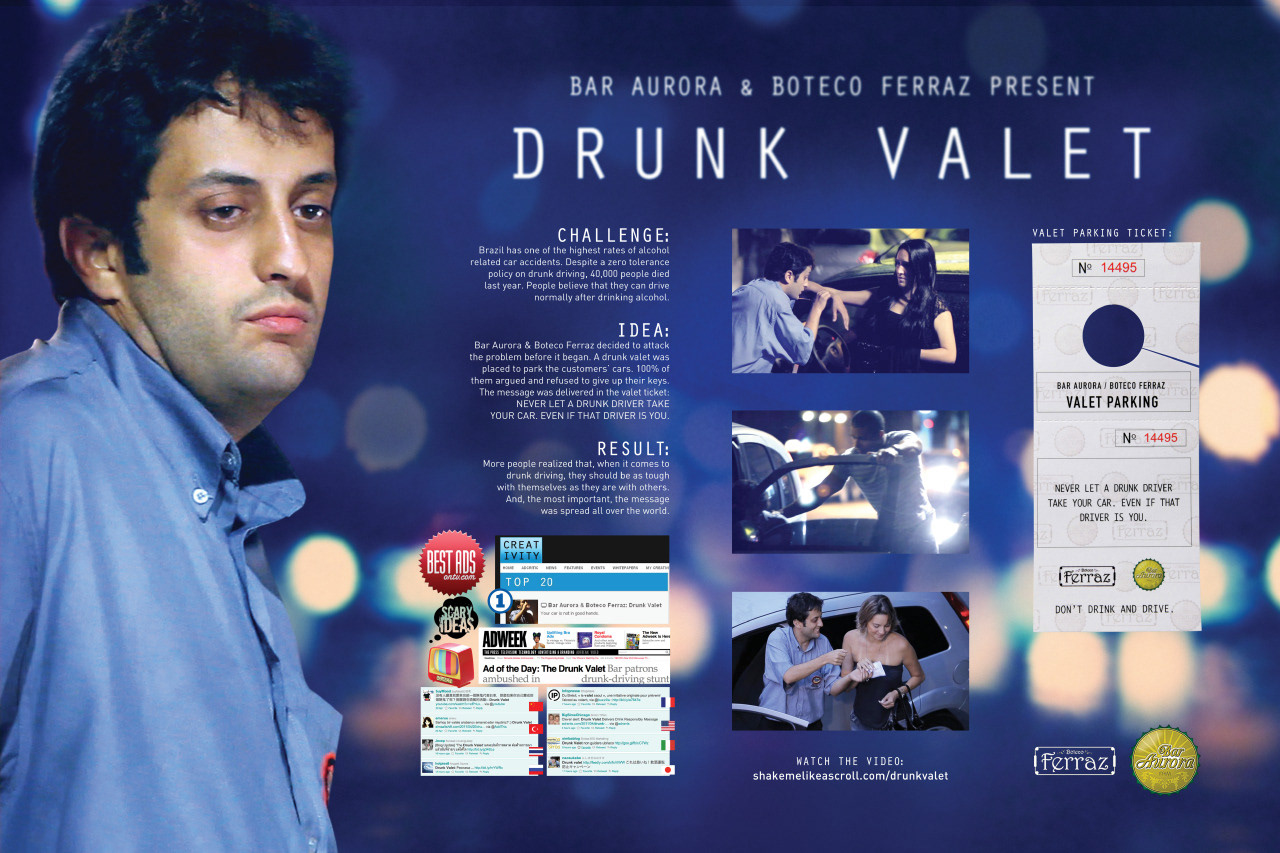 Cannes Silver Lion (Promo)
Cannes Silver Lion (Direct)
Cannes Bronze Lion (Direct)
Cannes Bronze Lion (Film Craft)
Cannes Shortlist (Outdoor)
El Sol Silver (Viral Film)
​​​​​​​Bronze CCSP Star (Direct Marketing)
Ogilvy São Paulo | Hungry Man | Made in 2010