The City of New Orleans, more commonly known as NOLA, needed a makeover. The goal was to go beyond the typical Mardi Gras clichés and show NOLA for what it truly is – an authentic, inspiring and never-ending universe. Every person's trip there is very personal, you just have to "Follow Your NOLA". The campaign consists in branding, TV, digital, influencer programs and events. It was an honor to put this wonderful city back on the map.

​​​​​​​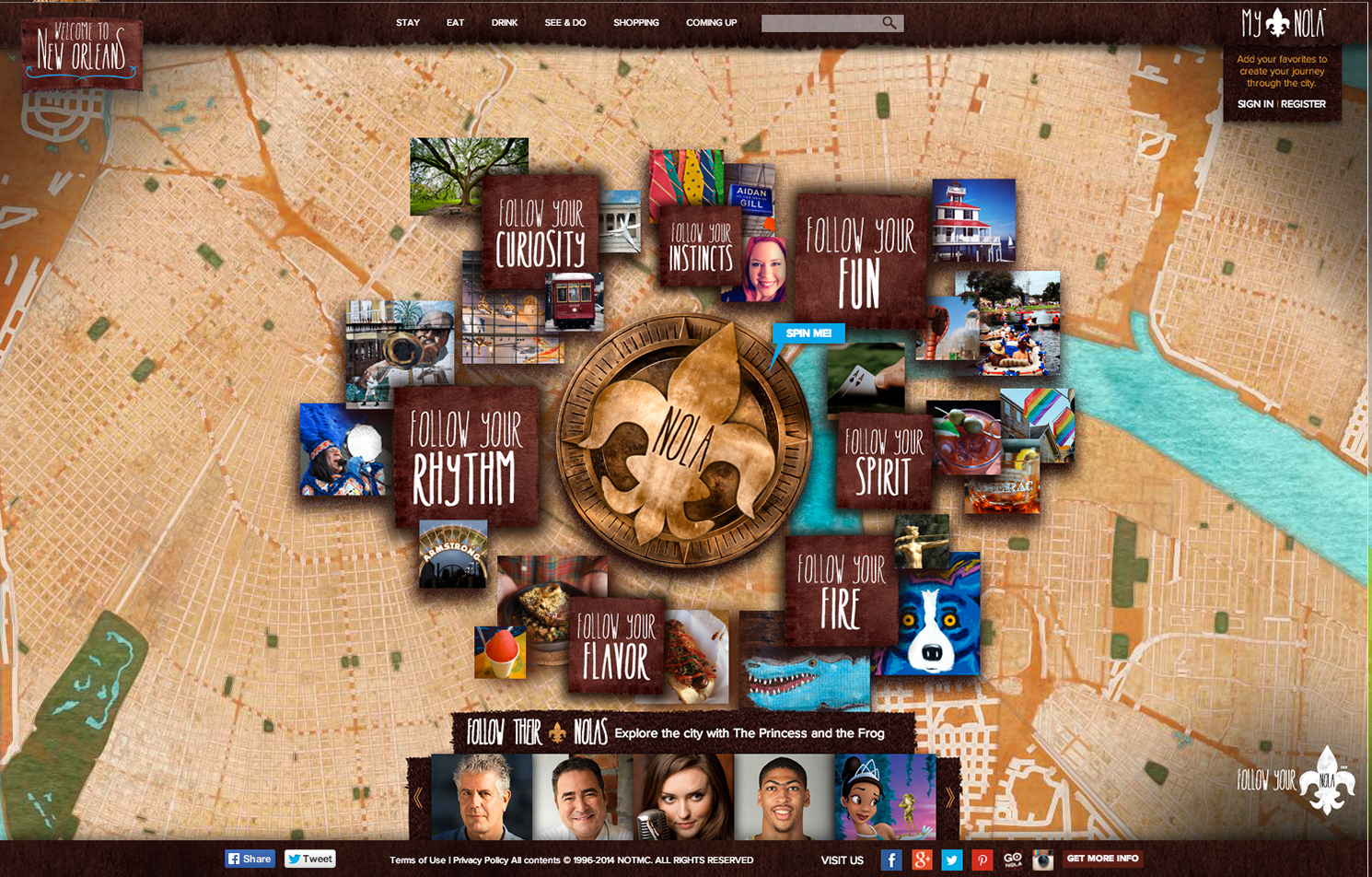 Best of Show Addy Award (Integrated Campaign)
Gold Addy Award (Integrated Campaign)
Role: Concept, Art Direction, Design, Branding
We also created a food truck that took New Orleans to four different American states, so you can Follow Your NOLA wherever you are. I had fun designing all the collateral for this pop up.
​​​​​​​
Dentsu 360i New York | Made in between 2013 and 2014