JNSQ is a luxury wine, created for female millennials and inspired by the French colloquialism

"je ne sais quoi"

. JNSQ comes in two varietals, Rosé Cru and Sauvignon Blanc. Both are made with select grapes sourced from California's acclaimed Central Coast, and unlike anything on the market, the ornate JNSQ bottle shape was designed in France and pays homage to vintage perfume bottles. Each bottle features a resealable glass stopper with a distinct design—a signature sculpted rose on the Rosé Cru bottle and a classic glass ball on the Sauvignon Blanc bottle.​​​​​​​
Our audience is a millennial bon vivant. Modern, timeless, and unique, she's got a certain something that's hard to describe but impossible to resist. This makes the brand's Pinterest-ready style a pivotal part of its communications.
While most people think of Rosé and Sauvignon as summer wines, we wanted to show that the varietals also pair with colder months. The ornate bottle also lends itself as a decoration piece. We show how it can be reused after the holidays.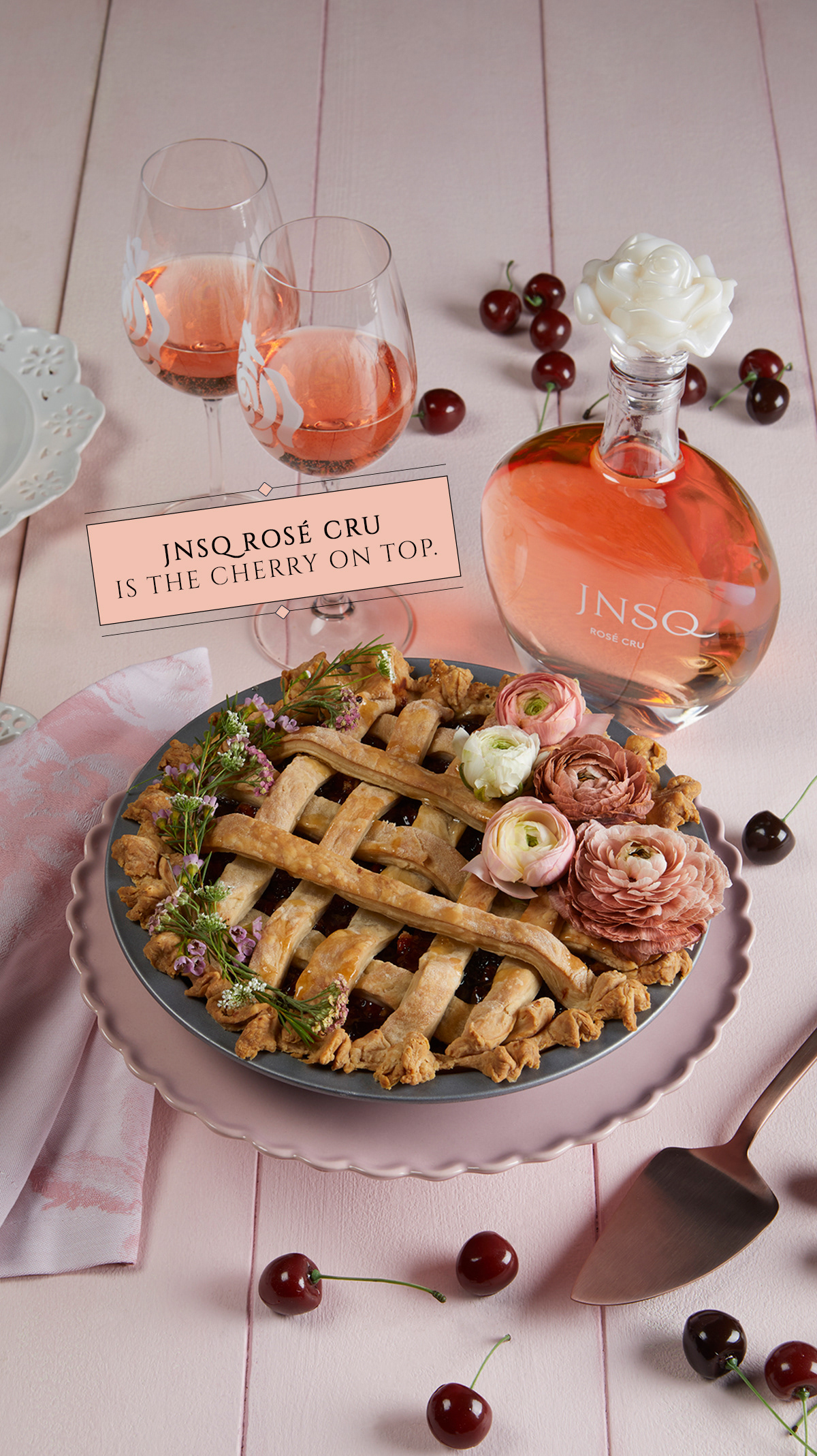 With 30k for the campaign (and media taking about 20k), we were able to produce 17 original pieces of content. Eight of those images were photographed by Amy Neunsinger, with Amy Chin as the stylist and Frances Boswell styling food. The rest of the content was produced in house, while maintaining the same level of sophistication. I oversaw the art direction of the whole project and also stepped into a maker role for the in house production, styling the shots, animating the garland video, and assisting in photography. 
​​​​​​​
Even though I'm mostly showcasing a story format, all content was also produced in a post format.